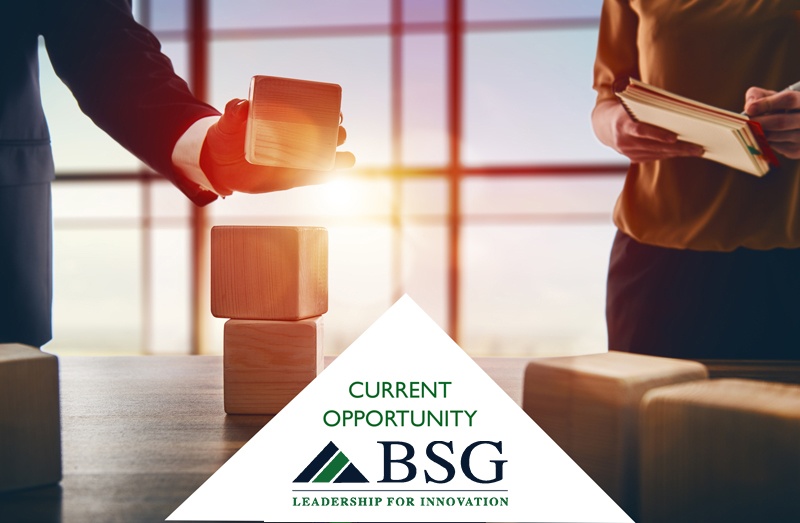 BSG has commenced a search for a Senior Vice President of University Partnerships to join MindEdge Learning, an organization that creates and delivers high-quality, online learning solutions for higher education institutions and various other associations and corporations. The SVP will be tasked with developing and executing a business plan to identify, close, and service college and university relationships.

POSITION OVERVIEW
Reporting directly to the CEO, the Senior Vice President of University Partnerships will create and manage all aspects of MindEdge Learning's new US University Partnership program. As a member of the MindEdge senior leadership team, the SVP will be a key participant in the company's strategic planning and growth processes. This is an opportunity for an entrepreneurial, commercial-minded leader who is committed to exemplary customer service and possesses a keen interest in expanding relationships with high-ranked Higher Education institutions and achieving outstanding student outcomes while driving increased returns at MindEdge Learning.
THE COMPANY
Since its founding in 1998 by Harvard and MIT educators, MindEdge Learning has been creating and delivering high-quality, online learning solutions for higher education institutions and various other associations and corporations, serving more than one million learners.

MindEdge's mission is to improve the way the world learns by helping institutions and organizations meet their objectives through courseware, LMS integration, and blended learning assets that include interactive webtexts, adaptive learning, and learning resources, all of which enables teachers and instructors to increase engagement and course completion.

The online solutions offered by MindEdge engage learners from leading higher education institutions, such as Western Governors University, Southern New Hampshire University, Strayer University, University of the Pacific, Duke University, Louisiana State University, Drexel University, University of Texas at Austin, and Bunker Hill Community College; as well as small businesses and large corporations (including Fortune 100 companies); continuing education programs; and various associations and membership organizations. MindEdge Learning's content and courses help learners improve their comprehension, build skills and competencies, and ensure mastery of concepts, ideas, and knowledge.

MindEdge Learning serves colleges and universities by successfully engaging students through innovative technology. MindEdge has spent the past decade developing content and courses that balance academic excellence with real-world practice. By monitoring learner performance and maintaining a continuous improvement process, MindEdge is able to ensure the effectiveness and relevance of its solutions. More than 90% of students rate MindEdge's adaptive learning components as helpful.

MindEdge offers a number of general education and business courses/webtexts for both graduate and undergraduate students that can be aligned with an academic partner's learning objectives. Content is enhanced with MindEdge's learning tools and technology, including videos, interactive games and exercises, and test banks and assessments. Key programs that meet today's most pressing academic challenges with personalized and adaptive learning designed for today's student include:
The MindEdge Writing Program, offering affordable learning resources focused on college-level writing. These resources include adaptive learning components, games, videos, interactive activities, quizzes, and other engaging content that keeps students on track to becoming better writers. In addition, MindEdge supports a virtual Writing Center.
The MindEdge Critical Thinking Program, which helps college and university students become better thinkers and more persuasive writers. The Critical Thinking learning resource strengthens the critical thinking and writing skills that are assessed by several nationally recognized tests, including the Collegiate Learning Assessment (CLA) from the Council for Aid to Education (CAE); the Collegiate Assessment of Academic Proficiency Critical Thinking Test from ACT; and the ETS® Proficiency Profile's critical thinking proficiency measures.
MindEdge business courses, including Principles of Management, Human Resources Management, Financial Accounting, Managerial Accounting, Entrepreneurship, Data-Driven Decision Making, Project Management, and Business Ethics.
MindEdge Open, which pairs OpenStax courses with MindEdge's digital enhancements, all delivered on fully accessible, learner-centric platform that includes adaptive learning, dashboard access for tracking student progress, and integration with all major learning management systems.
MORE ON MINDEDGE LEARNING
MindEdge Learning at Springfield Technical Community College
New Study: Young Professionals Still struggle to Identify Fake News
Bridging the Digital Divide with Online Learning: In Conversation with Sandy Slager, COO at MindEdge

THE POSITION
Based in the United States and reporting directly to the Chief Executive Officer, Jefferson Flanders, this newly created position of SVP University Partnerships will be tasked with developing and executing a business plan to identify, close, and service college and university relationships.
Specifically, this individual will:
Play a key role in driving MindEdge Learning valuation
Utilize an existing network with top-ranked (30-150) University partners to develop new partnerships
Drive higher level of returns through an aggressively focused business development strategy to increase the number of existing HE relationships
Coordinate the entirety of the sales cycle, including financial modeling and contract negotiations with Universities
Report progress and metrics on a regular basis to the management team and company
Collaborate with other senior leaders to identify the marketing of services to Higher Education partners
Design and ensure an ongoing evolution of online learning solutions and content for Higher Education partners
Develop a business plan, manage divisional P&L, and, over time, build a team
Build and manage business development efforts and present a compelling solution to senior university officers (including Presidents) to sell MindEdge services and products
Ensure the delivery of exemplary educational and customer service to partner universities, their students, and other stakeholders
THE CAREER OPPORTUNITY
For a proven leader in Higher Education, this position offers the following career opportunities:
The opportunity to have a seat at the table and influence the strategy of a growing company while leading execution
The opportunity to work in an exciting segment of education proven to make a difference in a student's educational success
The opportunity to grow and expand a proven business model with appropriate resources
The opportunity to work at a mission-driven organization that wants to transform and improve the way the world learns while building a profitable company
The flexibility to live anywhere in the United States
THE IDEAL CANDIDATE
The ideal candidate currently works in the Higher Education arena as a senior leader with P&L responsibility, most likely as a VP or Director of Business Development, Sales or Strategic Partnerships coordinating services and solutions with University Provosts, Deans, Presidents Chancellors, and other academic stakeholders. Established specific relationships with top-ranked University markets are preferred. A proven track record of progressive responsibility and being part of a team that achieved a successful outcome is highly desirable.
Specifically, this individual will have the following experience and capabilities:
An understanding and appreciation for the resources of a company at $10M in revenue
Proven track record entering and growing new markets
Experience developing partnerships directly with colleges and universities
Senior managerial experience in Higher Education
Experience negotiating and managing public and private partnerships
Record of success with an entrepreneurial approach to building and sustaining effective partnerships in both a dynamic matrix and established environments
Minimum Bachelor's Degree, Masters (MBA or equivalent) preferred
COMPENSATION
Compensation will include salary and performance bonus commensurate with the individual's experience.
TRAVEL
Travel will be in no more than 60% in a year.
BACKGROUND CHECK
For finalist candidates a background check will be required. The background check may include, but is not limited to, professional references, employment and education verifications, state and federal criminal history reports, and drug screen.
CONTACT or SUBMIT RESUME:
Resumes should be sent as Word documents to Jennifer Florence: (No phone calls, please.)

Or submit your resume on the BSG website: