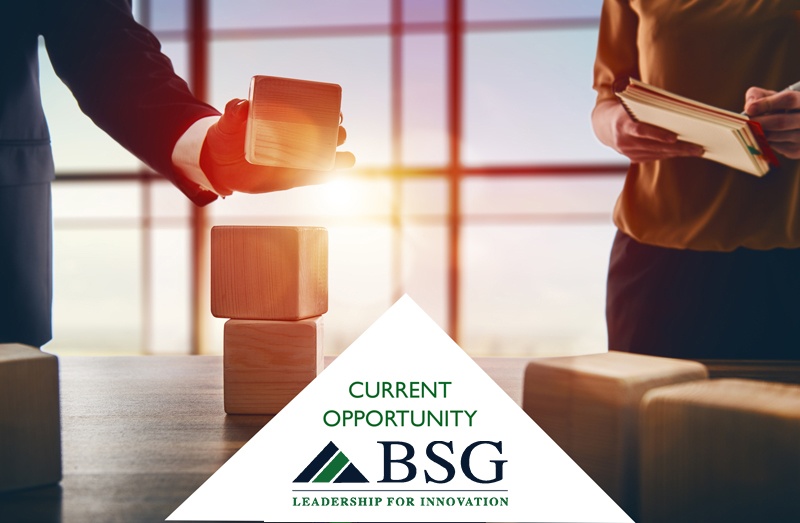 Chief Revenue Officer
Reporting to: CEO of Teachstone, Bruce Davis
Location: Flexible (HQ: Charlottesville, VA)
BSG has commenced a search for a Chief Revenue Officer to join Teachstone, an organization that delivers the Classroom Assessment Scoring System (CLASS™) nationwide and around the globe. The CRO will be tasked with all responsibilities that generate revenue: new business acquisition, client success, sales, marketing, and business development.

POSITION OVERVIEW
Reporting to the Chief Executive Officer, Bruce Davis, the Chief Revenue Officer will lead Teachstone's 2019 expansion, expected to result in double-digit growth. The CRO will be tasked with all responsibilities that generate revenue: new business acquisition, client success, sales, marketing, and business development. Initial focus will be working to expand the Head Start relationships nationwide.
THE COMPANY
Teachstone was founded in 2008 to deliver the Classroom Assessment Scoring System (CLASS™) nationwide and around the globe. Developed through years of research, the CLASS™ assessment and observation tool measures the interactions between teachers and children, which have been shown to drive learning and lifelong achievement, applying what works to what matters. Teachstone improves learning from birth to high school by making teachers more effective in their interactions with students, as every child deserves a life-changing teacher.

The CLASS™ system's proven approach encompasses classroom observation, assessment, accountability, and professional development. All with the goal of improving the classroom interactions that boost student learning. Data from CLASS™ observations are used to support teachers' unique professional development needs, set school-wide goals, and shape system-wide reform at the local, state, and national levels.

Teachstone has worked with thousands of programs worldwide to improve the quality of educational experiences for learners across age levels, from infant childcare settings through secondary classrooms. By collaborating closely in and out of the classroom, they work with teachers, coaches, and administrators to embrace CLASS™, not simply as a measurement of compliance, but as a meaningful, sustainable path toward positive student outcomes.

An area of proven expertise for Teachstone's tool is in early childhood education settings. With decades of research as a foundation, Teachstone offers products and programs that help organizations unlock the potential of great teachers and create a culture of sustained excellence. CLASS™ allows schools and centers to drive measurement and mentoring, helping teachers nurture better student outcomes, one classroom at a time.
MORE RESOURCES
KinderCare Teachers to Enroll in Teachstone's New Online Learning
Teachstone Co-founder Joins as Chief Impact Officer
A Teacher's Take on CLASS Observations
CLASS Reliability Training-Abstract
Teachstone Accredited Provider CEUs
THE POSITION
Based in the United States and reporting directly to the CEO, the CRO will be an integral member of the senior executive team and an active participant in the development of the strategy and overall direction of the business. The CRO will lead the marketing, sales, and customer success teams (~30), particularly in the expansion of geographies, partners, and service lines.

Specifically, this individual will:
Actively participate in annual and long term budget planning processes projecting realistic yet aggressive annual revenue targets; leverage market and field knowledge to identify areas for investment and growth
Strategize and set in place sales operational metrics to drive performance and increase sales results by double digits in 2019
Identify and capitalize on new long term relationships that could become revenue leaders
Increase sales and penetration in Head Start (Teachstone's primary sales channel) partnerships
Manage the sales, marketing and customer success divisions within defined budget
Sales


Improve existing sales practices, processes and tools creating a scalable, efficient, repeatable sales methodology
Ensure accurate, consistent forecasting resulting in successful monthly and quarterly performance against goals
Manage team's performance through discipline and rigor with key KPIs, including daily activity, and metrics management
Develop, maintain, and share proficiencies in common business practices and etiquette in key regions and relationships
Scale and develop the sales team; develop a rolling three year organizational plan, including aggressively hiring and continuously developing top-notch new and existing sales team members
Develop effective value propositions for target customers and develop revised pricing strategy accordingly
Be the Closer: help the team strategize against potential obstacles and capitalize on unforeseen opportunities

Marketing

Leverage outbound marketing through multi-channel distribution to effectively communicate, engage, and influence customers and the market
Develop effective marketing strategies using an integrated campaign approach to target various customer segments
Define and drive the company's customer acquisition model, refining and improving its marketing spend thereby driving ROI

Customer Success

Manage the customer success team and maintain a retention rate of >90%
Maintain and grow the market and product development focus of the Revenue Team; develop a methodology to communicate customer needs/ideas back to the organization
THE CAREER OPPORTUNITY
For a proven sales or business development leader, preferably in Early Learning, this position offers the following career opportunities—
The chance to work with a passionate team of leaders who are making a proven difference in the lives of students nationwide and believe every child deserves a life-changing teacher
The chance to lead both strategy and execution in a senior role for an industry leader poised to extend its market success
The opportunity to drive growth in a company—to take revenues from <$20M to $50M and more...and to be compensated accordingly
The opportunity to have the flexibility to continue living in current location
THE IDEAL CANDIDATE
The ideal candidate is a proven leader with initiative, strong leadership and communication skills, and is an effective and collaborative team member. S/he should possess at least 5 years of experience in similar roles with progressive responsibility and a clear self-directed, entrepreneurial spirit. A bachelor's degree is required; MBA would be a plus. Prior experience working within the Early Learning infrastructure and leading a sales team that achieved a successful outcome are musts.

Specifically, this individual will have the following experience and capabilities:
Highly practical sales or business development leader who has a track record and playbook for driving revenue growth at a similarly sized company ($5-$50M revenue) within a B2B or B2G business model
Proven ability to manage and help drive all organs of revenue growth (including marketing, pricing, sales operations, product marketing, etc.) with high-performance teams (>10)
Strategic mind who can be a true partner in realizing the company's full potential
Experience in Early Childhood Education
Comfort level managing situations/projects requiring both extreme detail orientation and strong conceptual and strategic skills
Entrepreneurial spirit with the ability to create his/her own success
COMPENSATION
Compensation will include salary, performance bonus, and equity commensurate with the individual's experience.
TRAVEL
Travel will be ~60% in a year which includes being in Charlottesville, VA on twice a month basis.
BACKGROUND CHECK
For finalist candidates a background check will be required. The background check may include, but is not limited to, professional references, employment and education verifications, state and federal criminal history reports, and drug screen.
CONTACT or SUBMIT RESUME:
Resumes should be sent as Word documents to Jennifer Florence at jennifer@bsgtv.com : (No phone calls, please.)

Or submit your resume on the BSG website: