Chief Marketing Officer / Reports to Chief Executive Officer
Location: Menomonee Falls, WI (Greater Milwaukee) or Chicago, IL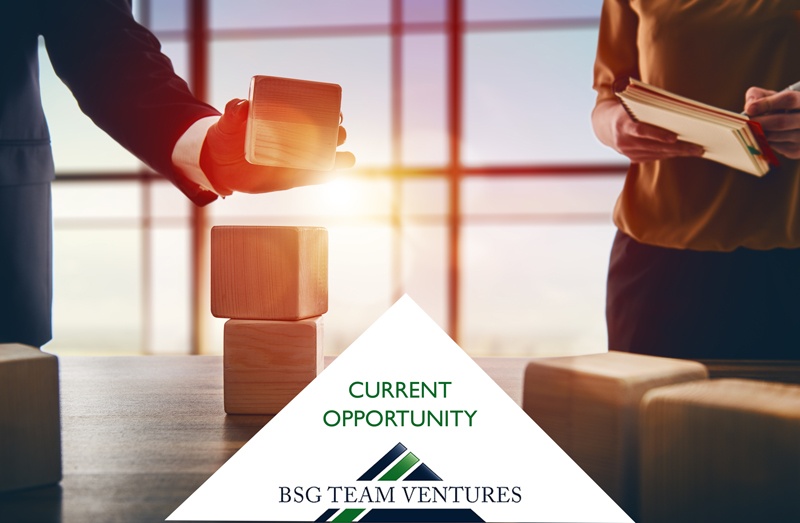 BSG Team Ventures has commenced an executive search for Chief Marketing Officer for Herzing University. Herzing University was founded by Henry and Suzanne Herzing in 1965 as a computer training institute and has grown, mainly through acquisitions, to include 11 ground campuses in eight U.S. states as well as an online division. It has a current enrollment of 6000+ students, with 600+ full time staff and faculty, and 300+ adjunct faculty. The Chief Marketing Officer will be an integral part of the Herzing University executive team, helping to elevate the University to the next level.

HERZING UNIVERSITY IN THE NEWS
US News Online Programs Review
Degree Programs for Military Vetrans
Herzing Partners with Boys and Girls
Online Education Program Ranking
POSITION OVERVIEW
Reporting directly to the Chief Executive Officer, the Chief Marketing Officer (CMO) will be an integral part of the Herzing University executive team, helping to elevate the University to the next level. The CMO will lead all facets of a well-funded marketing organization, currently consisting of ten core members and various agency relationships. The CMO will develop and enhance the strategic plans that will evolve the University's competitive positioning and reputation, with both prospective students, current students, and alumni. S/he will solidify and expand Herzing's market position, supporting the University's growth goals with an improved content and brand strategy and optimized student inquiry generation.
THE ORGANIZATION
Herzing University was founded by Henry and Suzanne Herzing in 1965 as a computer training institute in Milwaukee, Wisconsin. Over the course of years, Herzing has grown, mainly through acquisitions, to include 11 ground campuses in eight U.S. states as well as an online division. It has a current enrollment of 6000+ students, with 600+ fulltime staff and faculty, and 300+ adjunct faculty. Over the years, Herzing has expanded its program fields and degree levels, and in 2009, Herzing added graduate programs to its offering. In 2015, Herzing University became a not for profit institution to reflect its commitment its mission – to support the success of students and communities through the delivery of quality career-focused programs in a highly supportive educational environment. Herzing has been regionally accredited by the Higher Learning Commission (HLC) since 2004 and received a 10-year reaffirmation of accreditation from HLC in 2016. The University also has various nationally-recognized programmatic accreditations for specific programs, such as nursing and business.
Herzing offers over 60 undergraduate programs, with various concentration options, as well as a Master's in Nursing and MBA. Herzing's educational programs include fields of study in nursing, healthcare, technology, business, legal studies and public safety. About 30% of its students are in nursing and 65% in healthcare overall, which represents many "hard-won" approvals in its various states and with various accreditation bodies. Students may earn their degree on campus, fully online, or in a blended learning environment. Degree options, including Associate of Science, Bachelor of Science and Master's, as well as diploma and certificates, vary based upon campus location or modality.
Vision - to be the lifelong learning partner for students, employers, and communities in optimizing their economic and human potential.
Mission - provide high-quality undergraduate and graduate degrees and diplomas to prepare a diverse and geographically distributed student population to meet the needs of employers in technology, business, healthcare and public safety. Career-oriented degree programs include a complementary and integrated general education curriculum established to stimulate students' intellectual growth, to contribute to their personal development, and to enhance their potential for career development.
Core values - the P.R.I.C.E. of Success (Professionalism, Respect, Integrity, Caring, and Engagement) is modeled by all leaders and team members for their staff/peers and students.
Herzing culture –
"Students First"- No work is more important than caring for a student, time management is prioritized by student needs. Decision-making is based on how it will affect students and the University's ability to improve more lives with greater positive impact.
"Will Do What's Needed" – In Herzing's "low ego" and "low politics" environment titles are not as important as getting essential work done – everyone pitches in however needed, whenever needed.
"Care for Individuals"- Leaders care about their team members as individuals, and personally, allowing for the ability to motivate and develop each in line with their own goals. The team strives for a fun, positive environment where people give high-5's (or even hugs).
Herzing has a rich history helping students achieve their career goals in some of the most in-demand career fields in a manner that is truly student-focused. An external competitive review concluded that Herzing had all the essential elements to successfully compete in the current educational environment, with a great opportunity to message its offerings, services, and strengths more effectively. The University is poised for the next phase of growth and ready to bring on the right executive contributor to capitalize on this opportunity.
THE POSITION
Based in the greater Milwaukee, WI area, and reporting directly to the CEO, the CMO will lead competitive analysis and consumer preference research ultimately honing the competitive positioning. The CMO will create integrated marketing, communications, brand, and community-engagement strategies to improve student acquisition, retention, satisfaction, and alumni advocacy in line with the University's mission. The goal of the position, in collaboration with admissions, operations, and academics, is to drive growth in student enrollment to over 10,000 students.
Specifically, this individual will:
Devise a strategic marketing plan to competitively differentiate and position the University in the higher education environment

Use market intelligence combined with input from operations and academics to develop a "go-to-market" strategy, outlining which programs should be offered in which local markets and modalities. This includes the identification of potential new program offerings and locations.

Identify and execute strategies to improve the attraction of qualified prospective students to our core programs while improving efficiencies; collaborate with admissions on a more personalized and effective enrollment process

Create a public relations and communications plan that drives engagement of students, alumni, community partners, employers and internal team members

Engage and communicate with campuses and the online division to foster "buy-in" and align their efforts with above strategies

Build a high-performance marketing team that can architect and execute the annual plan as well as have some capacity to adapt to needs that emerge within the year
THE CAREER OPPORTUNITY
For a proven leader in marketing, this position offers the following career opportunities—
Be part of an organization with an impactful mission, committed to improving human potential and the lives of individuals, their families and communities through education (opportunity to "make a difference" in the world)

Have a seat at the table with a collaborative, dynamic senior leadership team in a nimble, private organization

Be an integral part of a high-touch, "family feel" environment where student support is emphasized

Make a significant impact at this fast-paced, innovative company at a crucial phase of its expansion and evolution

Live and work in the attractive Milwaukee or northern Chicago areas
THE IDEAL CANDIDATE
The ideal candidate currently works as a CMO or Vice President of Marketing with experience leading a shared services marketing organization. S/he has a background marketing in a B2C environment and brings digital, brand, and inquiry generation marketing experience. The successful candidate has a proven track record of execution and the ability to collaborate across functions and business units.
Specifically, this individual brings the following skills and attributes:
Tenure as a proven marketing team leader, as well as executive team member, with the strategic ability to develop the company's competitive advantages

B2C marketing experience – including digital (email marketing, content marketing, search engine optimization (SEO) etc.), inquiry generation, and cultivating brand equity

Strong analytical capabilities with demonstrated ability to design and leverage data analytics to drive business performance, reduce student acquisition costs, and maximize ROI

Proven ability to collaborate with admissions/sales to gain insights on student/customer experience, with an "ear to the ground" for competitive insights, and regular feedback loop on marketing effectiveness

Demonstrated experience creating marketing strategy and driving to execution (i.e., "gets stuff done")

Success in a culture that values listening, collaboration, communication, and motivational skills, with the ability to inspire key support areas and clearly articulate key insights/impacts to others

Higher education experience a plus

Master's Degree preferred
COMPENSATION
Compensation will include salary and performance bonus commensurate with the individual's experience.
TRAVEL
Travel requirements will be approximately 10-20% in a year.
INTERVIEW PROCESS | BACKGROUND CHECK
Herzing University has an Employment Application, Work History and Background Check (provided to candidates). The background check includes compensation verification, professional references, employment and education verifications, credit check, and state and federal criminal history reports.
CONTACT or SUBMIT RESUME:
Resumes should be sent as Word documents to Jennifer Florence: (No phone calls, please.)
Or submit your resume on the BSG website: